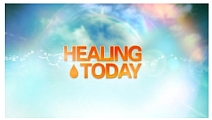 SOURCE: The Healing Today Show
Aug 11, 2009 09:37 ET
First Faith-Based TV Show to Use Skype, Twitter and Facebook Set to Engage an Audience of 40 Million Households
The Healing Today Show
FORT MYERS, FL--(Marketwire - August 11, 2009) - "'The Healing Today Show' is not your typical faith-based show," says Randy Wecker, the show's executive producer and host. "Guests will share their own fascinating stories of faith healings to a potential audience of 40 million households."
Angelino Randy Wecker shares the stage with his co-host sister, Rhonda Lynn Wecker-Bilbrey. "It's definitely not unusual to hear people say we're the 'Donnie & Marie' of faith-based talk shows," says Randy jokingly. "Although, I can't dance and Rhonda can't sing."
"With my past experience in Los Angeles, I understand how mainstream television is produced," says Randy. "I have an unrelenting passion to produce revolutionary faith-based television programs and entertainment. My vision is to create a faith-based relevant television entertainment network appealing to a mainstream audience."
The show will incorporate hot technologies such as Skype, which will allow guests to appear on the show via a HD monitor without having to leave the comfort of their home or office. The show will also feature a watch & win giveaway, which incorporates an advanced voicemail application allowing viewers to answer a question at the end of the broadcast for a chance to win exciting gifts and prizes.
Upcoming guests include former Miss California, Carrie Prejean, as she shares her thoughts on marriage; eleven-year-old Zach Bonner, who founded The Little Red wagon Foundation and walked over 1200 miles across the US to raise funds for homeless children;
Julie Shematz, co-founder of Beauty From Ashes, and former adult entertainer who now shares God's love directly inside sex clubs
;

and Hollywood actress Nancy Stafford, as she shares about her miraculous healing from facial skin cancer.
Viewers can also follow Randy and Rhonda daily on popular internet social networks like Twitter and Facebook, which are integrated into the show's website,

www.thehealingtodayshow.com

.
"Currently, I'm raising funds to purchase our first mobile satellite production vehicle which will allow us to travel and broadcast live at sports events and other venues," says Randy. "This advanced mobile studio will be another powerful cutting-edge tool to create relationships and attract a broad audience."
"The Healing Today Show" premieres through DIRECTV 376 and Dish Network 267 every Thursday at 12:30 PM, exclusively on CTN (Christian Television Network).



For more information about "The Healing Today Show," please visit

thehealingtodayshow.com

.
For Media Relations, please contact:
Lynn Maxcy
310.384.7394